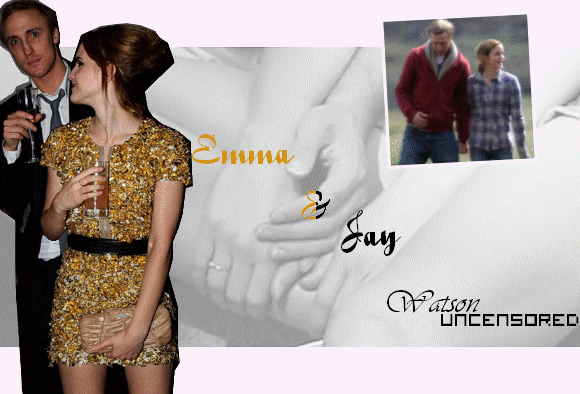 It's not a secret to anyone anymore
, Emma and Jay Barrymore are together. According to so
urces, they wo
uld have met thanks to Bee Shaffer, a m
ut
ual friend and da
ughter Anna Winto
ur, big boss of Vog
ue magazine.
Their several p
ublic outings:
The last r
umo
ur abo
ut them:
Jay wo
uld move in to Providence beca
use he's scared Emma might ditch him for an American g
uy
.
The tr
uth:
Jay q
uit his
job in investment management in May and found another one 6 months later at
Acumen Fund
that looks for solutions against poverty in the world. This fund has offices in New York and even though the city and Providence are not extremely far from each other, there's still a state between them. And can Jay move country even though it hasn't been a month that he's part of the fund? I have doubts.
If you have news to share (pictures, infos, scans...), please send an email to eden@emmawatson-updates.com
Follow the blog: